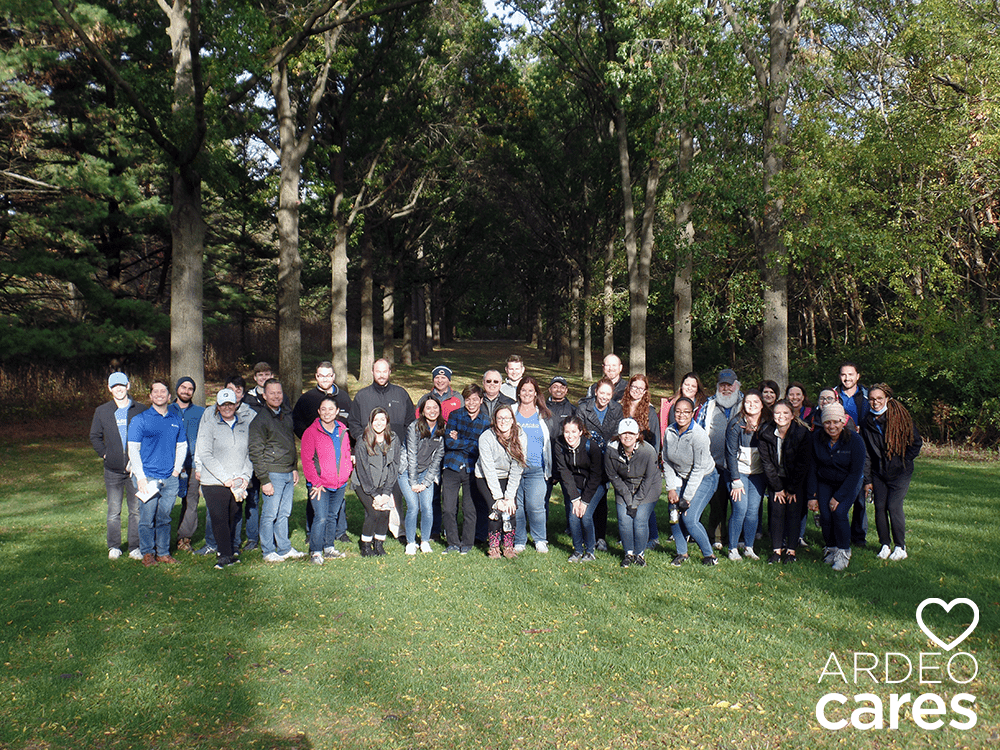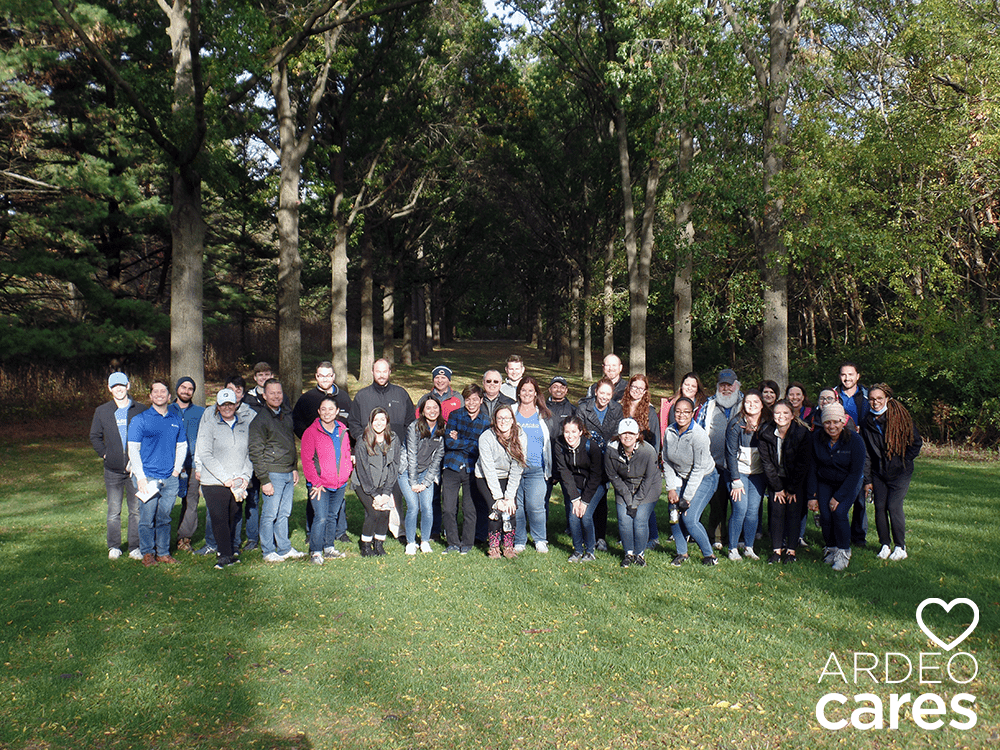 The DuPage County Forest Preserve is working to preserve and restore the Illinois prairie, and a team from Ardeo Education Solutions recently went out to support their efforts.
Ardeo team members volunteered at the St. James Farm Forest Preserve in Warrenville on Oct. 21 to support the restoration of the natural area located just minutes from Ardeo's office in Lisle, Ill.
As a public benefit company, Ardeo is committed to giving back to the community. Service projects such as this one also help build and maintain a work culture dedicated to serving others.
"Service is something that is often easily overlooked as we all literally have full time jobs already," said Cody Nowak, Senior Underwriting Analyst at Ardeo. "The time to plan, coordinate and volunteer together is something that takes effort above and beyond the day to day ask, and I value that Ardeo makes it a priority."
Thirty-seven Ardeo employees joined forces to make this volunteer day a success. The team collected and processed prairie seeds — two parts of the full circle of work needed for prairie restoration. Collecting and processing prairie seeds helps to ensure diversity and health in the prairies by keeping symbiotic plants together and attracting a diverse group of insects and animals. Using volunteers to help collect and process prairie seeds helps the Forest Preserve allocate their dollars elsewhere and stretch their budget.
In addition to giving the local forest preserve some much-needed support, this event allowed Ardeo employees to learn more about the environment and what they can do to support local services in their preservation work, making a better future for DuPage County citizens.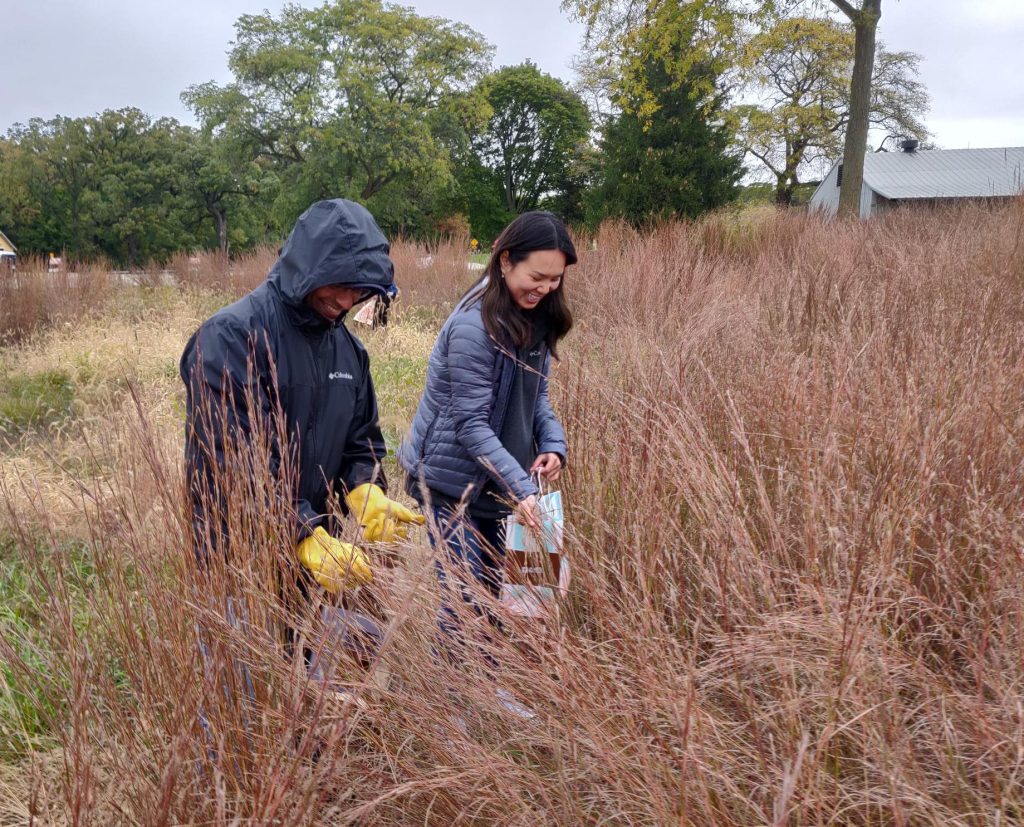 "We have lost much of the natural habitat for birds and insects to thrive," said Joseph Chacko, Vice President of Business Technology at Ardeo. "Many people hate bugs, but bugs are what pollinate the foods we eat. Prairie grasses and wildflowers promote plant and species biodiversity."
This support was provided through Ardeo's philanthropic arm, Ardeo Cares. Nonprofits in the Lisle, Ill. and Bloomington, Ind. areas with a service project idea for Ardeo Cares are invited to contact Erin Kelly at erin.kelly@ardeo.org.