Our Solutions
Enrollment, Secured. Ardeo's LRAPs help colleges and universities increase enrollment and net tuition revenue by removing the fear of student loan debt.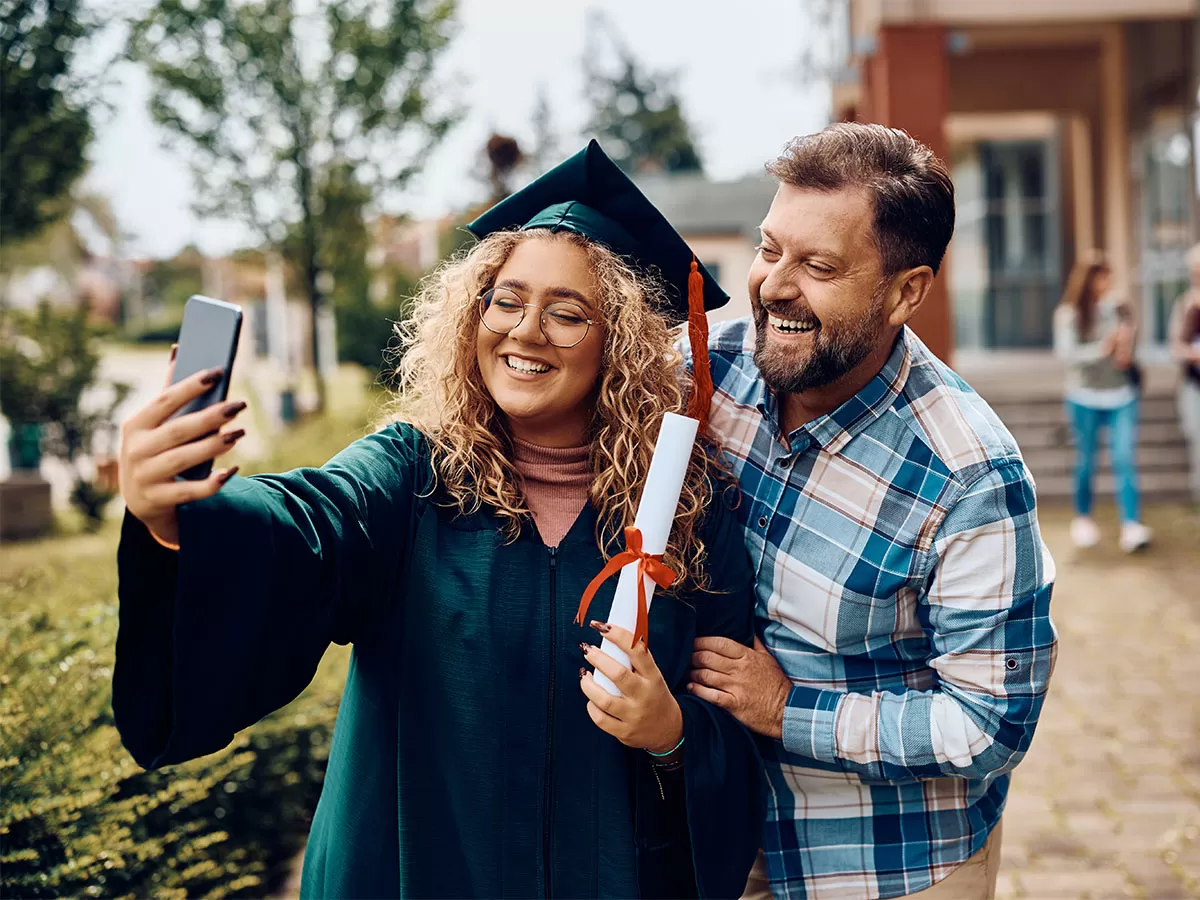 Put LRAPs to Work Quickly & Easily
Watch this quick, 2-minute video to learn how LRAPs positively impact enrollment decisions for prospective students and families.
Watch Now
Why Offer Students an LRAP?
Here are three quick reasons why colleges and universities should offer loan repayment assistance programs (LRAPs) to their students and families:
It's good for students.
Prospects and families benefit from the student loan safety net at no cost to them. The program also encourages retention and completion.
It's a low-risk, high-reward tool.
Enrollment professionals can offer the program to as many or as few students as they want. Then, Ardeo goes to work to engage and educate students about LRAPs.
Only pay when it works.
LRAPs are cash-flow positive. There are no up-front costs, and you only pay for the program when students enroll and borrow.
A Pervasive Problem, Our Practical Solution
Concerns about cost and student loan debt are still significant barriers to enrollment for many students and families. So often, the prospect who says, "I can't afford it," really means that they are reluctant to borrow the necessary student (and parent) loans to attend an institution.
LRAPs directly address those concerns and positively impact enrollment decisions. With more than 200 clients and 30,000 students covered, LRAPs are a proven solution.
Testimonials
Previous Testimonial Slide
What Enrollment Leaders Say About LRAPs
"Many students attend Rochester University to pursue teaching, social work, Christian ministry, and other fields that don't necessarily pay well initially as other occupations do. LRAPs allow students to pursue their calling without concern over how they will begin to repay their student loans."
Scott Samuels
Vice President of Admissions, Marketing & Student Life, Rochester University
What Enrollment Leaders Say About LRAPs
"Out of all the vendors I've worked with over the years, the level of support and investment that Ardeo has provided without adding it to an invoice somewhere has been a dream."
Drew Whipple
Associate Vice President for Enrollment, MidAmerica Nazarene University
What Enrollment Leaders Say About LRAPs
"We brought this product on about 30 days before COVID hit. [LRAP] was one of those things that we were really happy to have. This was a difference for a lot of students that we spoke to. Gave them a lot of peace of mind during a time in the world when there was very little peace of mind."
Aaron Roberts
Director of Undergraduate Admissions & Operations, Concordia University, Nebraska
Next Testimonial Slide
Previous Testimonial Slide
Next Testimonial Slide
Ready to enroll more students?
Let's go! Fill out our short form, and a member of our team will be in touch shortly to set up your demo.