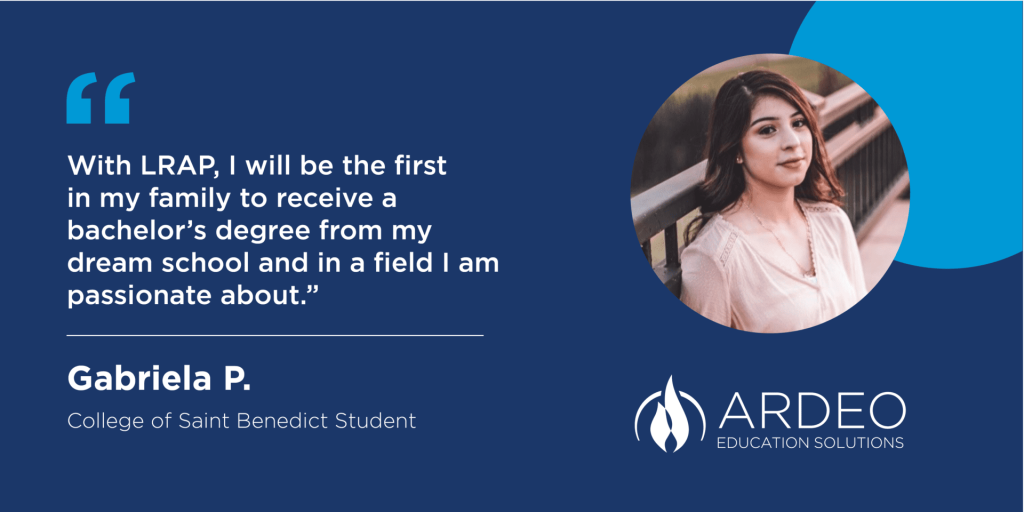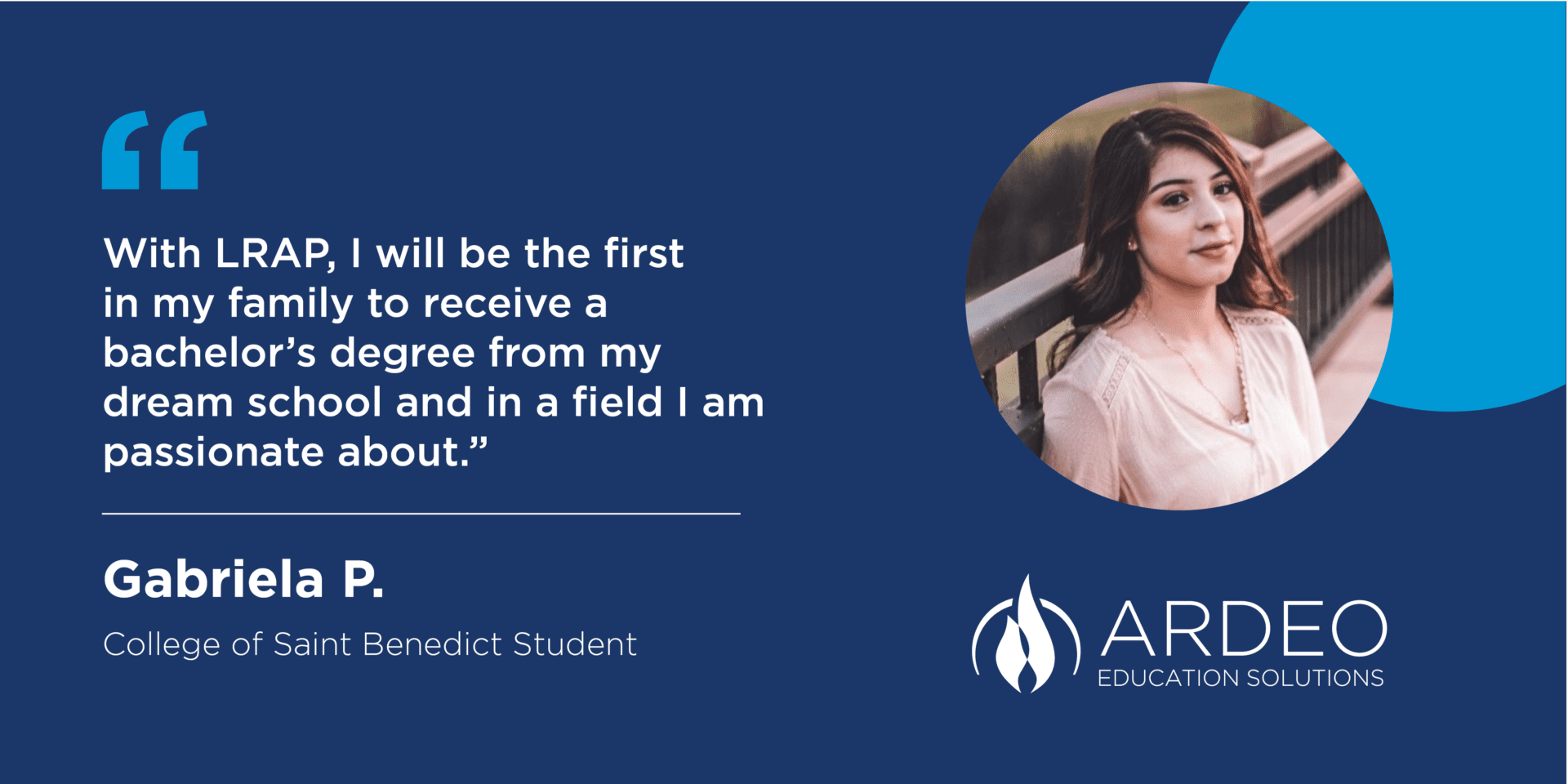 Student & Graduate Success
Being a first-generation Mexican-American student comes with a plethora of obstacles in order to become the person you want to be, and my Loan Repayment Assistance Program (LRAP) helped me.
My name is Gabriela, but I go by Gaby. I am a rising sophomore at the College of Saint Benedict, and I plan to major in psychology and minor in global business.
This was not my first plan before receiving the LRAP gift.
I was planning to go to my local technical college, because my parents could not afford an expensive college. I was also going to major in something I did not love, because it was the only way to repay my loans. I knew if I studied what I wanted the next generation would not have the privilege to study where and what they wanted.
I wanted to go to my dream college and study what I wanted, but I could not without the help of LRAP. I am truly grateful for LRAP because my dreams came true. My family and I have peace in our minds without thinking about school financial problems.
With LRAP, I will be the first in my family to receive a bachelor's degree from my dream school and in a field I am passionate about. I hope one day to become a leader in my field by mentoring, empowering, and lifting others up to reach their goals, just as I am being supported by LRAP.
By Gabriela P.
College of Saint Benedict Student
Now that you've seen how LRAPs help students like Gabriela during college, see how it helps them after graduation in this blog.
This story has been edited for length and clarity.