Ardeo Education Solutions President and Founder, Peter Samuelson, shares stories from his life and tips to starting a great company on a new episode of a podcast called Pass The Secret Sauce.
The podcast kicks off with host Matt Shields asking about Peter's childhood. Born in Taiwan to a missionary family, Peter was influenced by his parents' work ethic and commitment to service.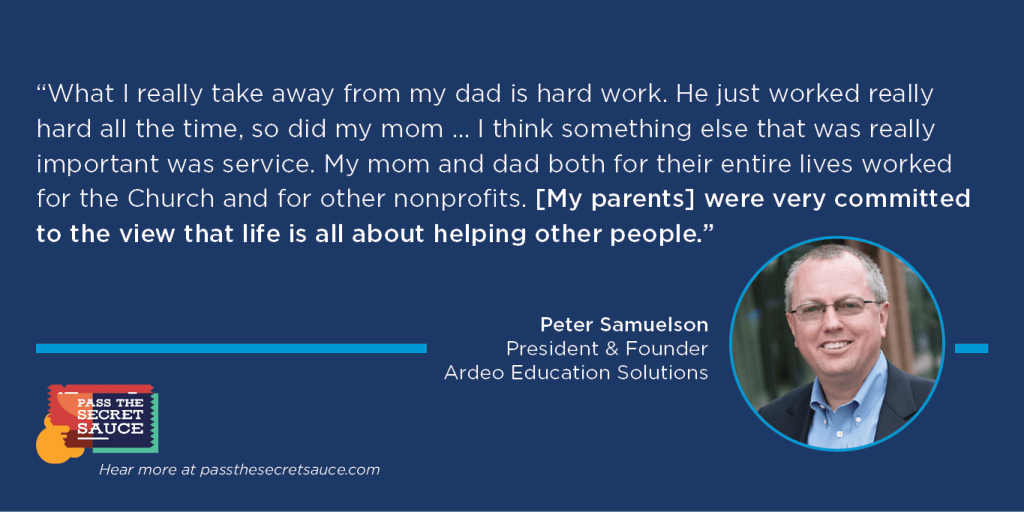 The conversation soon turns to Peter's education, professional history and experience as an entrepreneur. Tune in to hear:
How Peter decided to attend Yale Law School and about the program that later inspired Ardeo.
How his experience working in China, Sudan and Kenya humbled him.
How working as a management consultant at McKinsey & Company influenced him and his insights into starting a business.
Listen to the full podcast here.