BLOOMINGTON, Ind. – Ardeo Education Solutions, which helps colleges and universities increase access to higher education, today announced the addition of enrollment expert Drew Melendres as Chief Client Service Officer.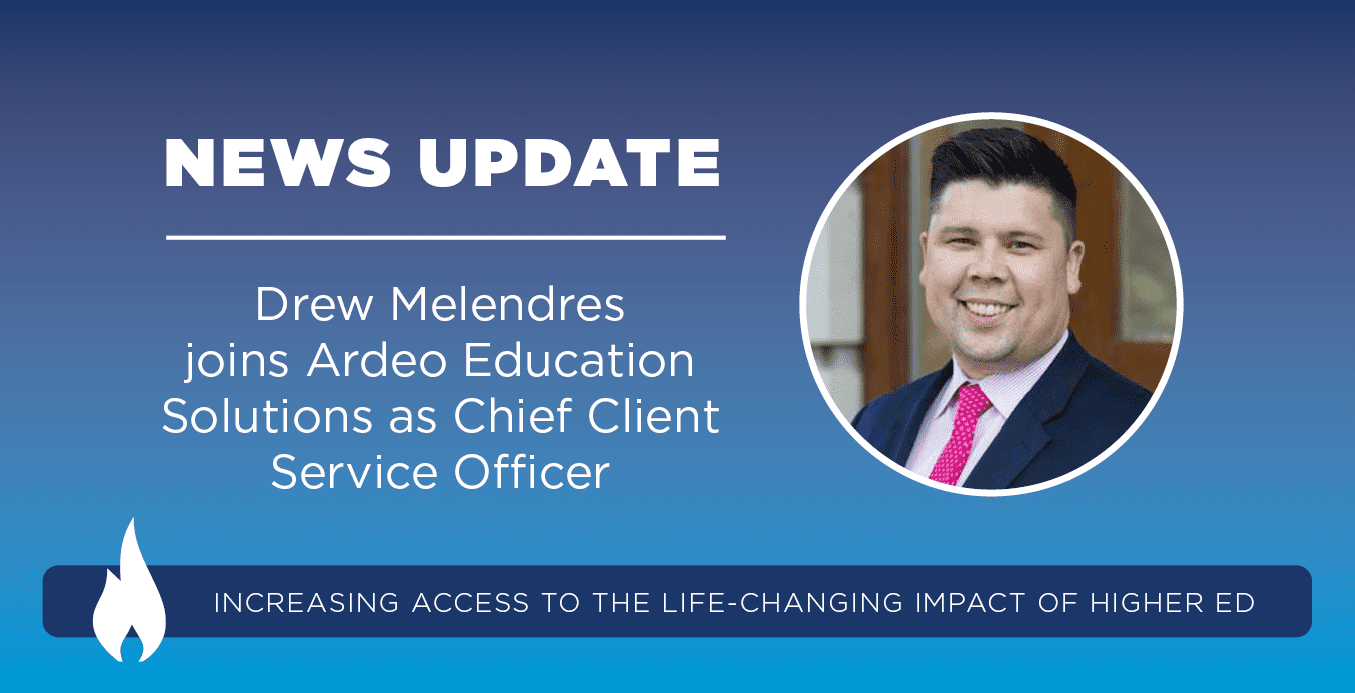 Melendres has served in a number of leadership roles during his career in education, including Vice President of Strategic Partnerships at Collegis Education, Vice President of Enrollment at Metropolitan State University, a consultant for Noel Levitz, and most recently as Senior Vice President for Enrollment Management, Student Affairs and Athletics at St. Catherine University.
Melendres will expand the network of colleges and universities offering Ardeo's Loan Repayment Assistance Programs (LRAPs), a powerful college access and enrollment tool that has already been used by nearly 200 institutions across the country.
LRAPs help students repay their educational debt if their income after graduation is modest, typically around $45,000 per year.
"Higher education needs to mitigate the inherent risk students feel when they have to take out student loans if our industry wants to thrive," Melendres said. "With more and more families citing cost and student debt anxiety as the primary reason against matriculation, I'm excited to be working at a company with a solution that simultaneously helps institutions reach their goals and students follow their dreams."
As a first-generation student, college access is something Melendres is passionate about, he said, which is one of the reasons he finds LRAPs so compelling.
"LRAPs are uniquely positioned to help institutions increase access and enrollment at a fraction of the cost of additional aid," Melendres said. "It's a win-win for institutions and families."
"If you're an enrollment professional who wants to make a difference in the lives of your students and help your institution reach its goals during unprecedented disruption, then look no further," Melendres said.